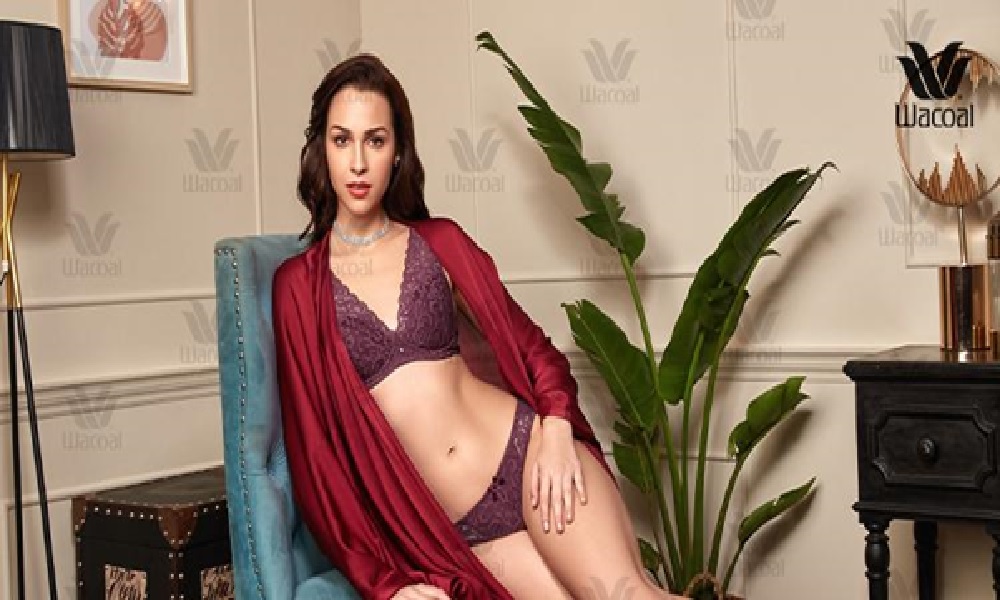 Lingerie Trends for the Season
As we step into the glamorous world of festive/wedding season in 2023, it's time to give women's lingerie drawers a refreshing makeover. Lingerie isn't just about practicality; it's a form of self-expression that boosts confidence and makes you feel fabulous from the inside out. This year's lingerie trends are all about striking the perfect balance between comfort and style. 
From sustainable choices to luxurious designs, here is a guide that will walk you through the hottest lingerie trends for the festive/wedding season in 2023.
Comfort Meets Style 
Comfort and style are no longer mutually exclusive in the world of lingerie shopping. Brands are prioritizing both factors, creating lingerie that's as comfy as it is stylish. Look out for wireless bras, soft and breathable materials, and designs that don't compromise on aesthetics.
Why Choose Comfort-First Lingerie:
Enjoy all-day comfort without sacrificing style.

Wireless bras and seamless designs reduce discomfort and irritation.

Soft, stretchy fabrics offer a second-skin feel.
Sustainability Takes Centre Stage 
Festive/wedding season in 2023, sustainability is more than just a trend; it's a way of life. The lingerie industry adopts eco-friendly practices from encouraging you to buy bra online to using organic materials, recycled fabrics, and ethical manufacturing processes. Sustainable lingerie brands are gaining popularity for their commitment to reducing environmental impact. 
Why Choose Sustainable Lingerie:
Environmentally conscious consumers can enjoy guilt-free indulgence.

Sustainable fabrics like organic cotton and bamboo offer unparalleled comfort.

Ethical practices ensure fair treatment of workers throughout the supply chain.
Bralettes: Versatility and Style 
Bralettes continue their reign as a staple in lingerie fashion. If you are someone who craves a combination of comfort, style, and versatility, then bralettes are all you need in your lingerie collection. Whether you're lounging at home or layering them under sheer tops, bralettes are here to stay.
Why Choose Bralettes:
Enjoy comfort and style in one package.

Layer bralettes under low-cut tops or open-back dresses for a trendy look.

Perfect for relaxed moments at home or as fashionable outerwear.
Bold Colors and Prints 
Say goodbye to the neutrals of the past; 2023 is all about embracing bold colors and playful prints in your lingerie. From vibrant shades of emerald green to eye-catching animal prints, women's lingerie is set to make a statement.
Why Choose Bold Lingerie:
Add a pop of color and fun to your lingerie drawer.

Express your personality with vibrant prints and patterns.

Bright hues can boost your mood and confidence.
Sensuous Sheer Fabrics 
Sheer lingerie is making a strong comeback festive/wedding season in 2023. Delicate lace, tulle, and mesh fabrics are adorning bras, panties, and bodysuits, adding an element of allure to your intimate apparel collection.
Why Choose Sheer Lingerie:
Embrace your sensuality with subtly revealing designs.

Sheer fabrics offer a peek-a-boo effect that's both elegant and seductive.

A diverse range of collections for everyday wear and prominent occasions.
Bridal and Special Occasion Lingerie 
For brides-to-be and those celebrating special occasions, festive/wedding season in 2023 brings a range of exquisite bridal and occasion-specific lingerie. These pieces feature delicate lace, embroidery, and elegant silhouettes.
Why Choose Bridal and Special Occasion Lingerie:
Elevate your special day with luxurious, memorable lingerie.

Exquisite details and craftsmanship make these pieces stand out.

Feel confident and beautiful on your big day.
Minimalist and Chic 
Minimalism is taking the lingerie world by storm festive/wedding season in 2023. Simple, clean lines, monochromatic color palettes, and understated details define this trend. Less is more when it comes to minimalist lingerie.
Why Choose Minimalist Lingerie:
Achieve a timeless and elegant look.

Minimalist pieces are versatile and can be worn on various occasions.

Clean lines and simple designs offer a sophisticated feel.
High-Waisted Bottoms 
High-waisted panties and briefs are making a strong resurgence this season. They provide a vintage-inspired look while offering excellent coverage and a flattering silhouette.
Why Choose High-Waisted Lingerie:
Highlight your hourglass figure with curves at the right places.

Ideal for those who prefer more coverage without sacrificing style.

Vintage aesthetics are both trendy and timeless.
Here Are a Few Stunning Lingerie Picks from Wacoal in This Season
Wacoal has an exclusive lingerie collection for its diverse range of customers in terms of fabric, style, comfort, padding, color, and price ranges. Here are two trending options:
Embrace Lace Short Lacy Baby Doll Chemise: This is an elegant lace bodice in floral print with adjustable back straps. It is suitable for mild hand washing and is available in colors like coral, lavender, grey, purple, blue, and black. 
Halo Lace Non-Padded Non-Wired Lace Bralette Bra: This is a bridal lace bralette with a stretch lace bottom band. The plunge neckline makes it suitable for bridal dresses and gowns throughout the day. It has a racer back option with a convertible strap and supportive back closure. 
Conclusion:
Upgrading your lingerie collection every season is challenging with a diverse range of appealing lingerie designs. At Wacoal, we prioritize your comfort along with the latest design and collection.
Visit the Wacoal website to browse through the season's exclusive and trending lingerie collection before you add it to your cart or purchase it.