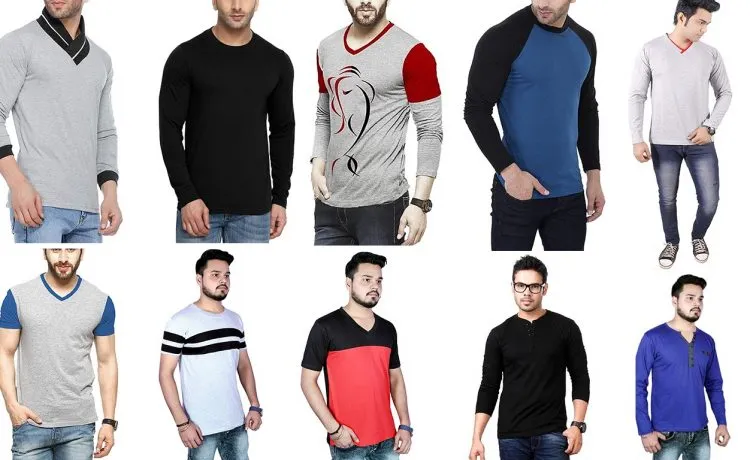 Fashion Forward Tips for Styling Printed T-Shirts for Men Like a Pro
If you're a fashion enthusiast looking for an outfit to showcase your personality, you should opt for printed T-shirts. T-shirts for men are always wardrobe-essentials. Whether full-sleeve t-shirts or polo t-shirts for men, you can find all types that suit different occasions, personal preferences, and fashion trends in men's wardrobes. But printed t-shirts are gaining popularity these days due to their unique style. These are the T-shirts men must have in their wardrobe these days. 
Among the different types of T-shirts for men, styling printed T-shirts is typical. Whether you want to make a bold statement, pay homage to your favorite band, or simply elevate your casual look, mastering the art of styling printed t-shirts is essential. 
Check out some tips and tricks to style printed t-shirts like a true fashion pro. 
Tips to Style Printed T-shirts for Men
Start with a High-Quality Printed T-shirt
The outfit looks great when you invest in its quality. Invest in well-made t-shirts from renowned fashion brands, such as JACK&JONES, that provide clear and vibrant prints. Ensure the fabric you choose feels comfortable against the skin and maintains its shape after multiple washes. It is always suggested that you look for reputable brands to add a unique touch to your look. 
Fit is king when you style your printed T-shirt for any occasion. Whether a full-sleeve t-shirt or half-sleeve, ensure its fit complements your body type and style.  Experiment with different fits for particular events, such as slim-fit t-shirts men must wear for a sleek look, regular fit for classic comfort, and oversized for a relaxed vibe. Ensure that your shoulders, sleeves, and length fit well according to your body type. 
Match the Mood with the Print
The versatility of printed t-shirts allows you to select one that best suits your mood. The patterns and prints of the t-shirts are the best way to convey your mood for the day. You can choose from graphic art, typography, photography, and other patterns. Graphic or abstract art prints can add an avant-garde touch to your outfit. Typography is the slogan on t-shirts that is famous among youngsters. It is a great way to showcase your sense of humor. For photographic t-shirts, you can choose your favourite band, movie, or landscape. Patterns like stripes, florals, or geometrics can add depth and texture to your look. 
Layering a printed t-shirt can elevate the look instantly. You can try denim jackets for a timeless casual look or a well-fitted blazer for a smart-casual appearance. You can also pair your printed t-shirt with an unbuttoned shirt to create a relaxed yet put-together style. 
Conclusion
In conclusion, you have a variety of ways to wear your t-shirts depending on the situation and event. But, whether it is a printed t-shirt, plan t-shirt, or polo t-shirt for men, always trust reputed brands like JACK&JONES for their high-quality and unique touch.