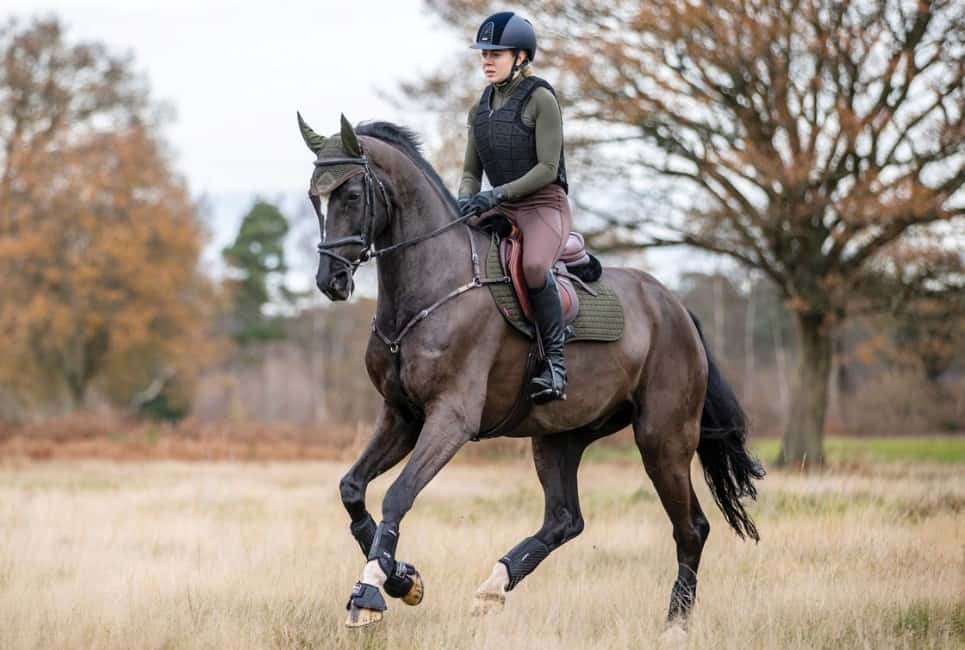 Look Your Best while Horse Riding with LeMieux
Horse riding is an amazing sport and recreational activity that has been practiced for centuries. Not only it helps with developing physical and mental strength, but it also establishes human-animal bonding. Riders love to spend quality time with their horses to relieve stress and learn skills. If you are a rider, you would understand the importance of wearing appropriate clothing and having the right equipment before you mount for a ride. This is where LeMieux comes in! LeMieux is a brand that has been providing riders with the best quality horse riding wear and equipment at affordable prices. In this blog, we will discuss the various products by Lemieux that can help enhance your horse riding experience and performance.
When it comes to horse riding wear, the brand LeMieux offers various stylish and comfortable options that will make you feel confident and look fantastic. The base layers and T-shirts by LeMieux have breathable materials that wick away moisture and provide a comfortable stretchy fit that won't restrict your mobility. If you are someone who wants added protection from the sun, the long sleeve shirts by LeMieux with UV blocking technology are perfect for you. You can choose from a variety of colours and printed designs that will appeal to your personal style.
LeMieux also has a wide selection of horse riding equipment that can help you perform better and keep your horse comfortable. The saddle pads and numnahs by LeMieux come in various sizes and thicknesses to fit your horse's back as well as absorb shock and moisture. The boots and bandages by LeMieux protect your horse's legs from injuries and help them maintain balance while riding. The horse riding equipment by LeMieux is made from high-quality materials that will ensure their long-lasting use.
One of the best things about LeMieux is that it offers matching horse riding wear and equipment, so you and your horse can both look fashionable and coordinated. The matching sets by LeMieux are available in various colour combinations and designs that will surely catch eyes. You can choose from different sets that include saddle pads, numnahs, boots, and bandages that all perfectly match.
If you are someone who loves cute and quirky horse riding accessories, LeMieux has got you covered there too. The brand offers various accessory options that include hat silks, fly hoods, ear bonnets, and more. These accessories are perfect for riders who love to add a pop of colour and personal touch to their wardrobe and horse riding equipment.
In conclusion, LeMieux is a brand that offers excellent options for riders who are looking for horse riding wear and equipment that provide style, comfort, and functionality. Whether you are a beginner or a seasoned rider, the products by LeMieux can help you look and feel confident while riding your horse. Make sure to check out their website and explore the various options that will suit your personal style and needs. Happy Riding!