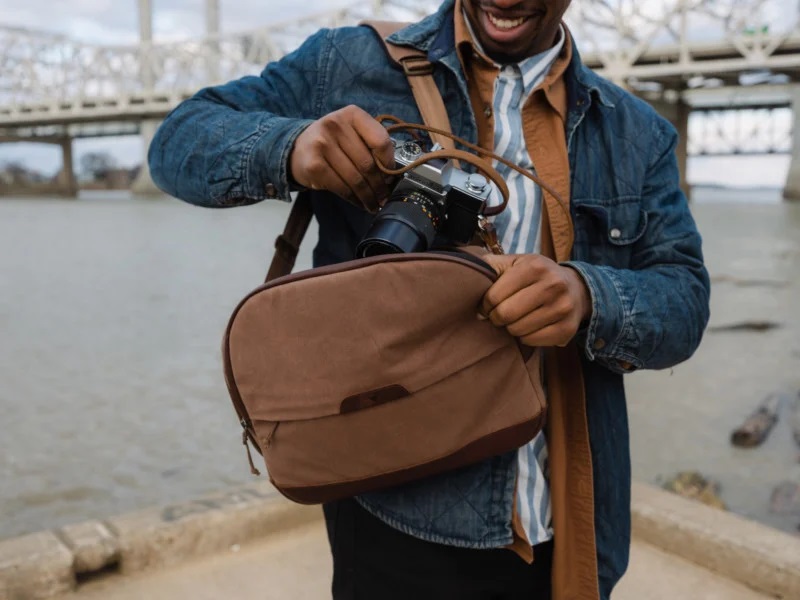 Making Your Travel Lighter With Comfortable Leather Bags
Travel can be an exciting and liberating experience, but it can also be burdened with heavy luggage, making it challenging to move from one place to another. With the right bag, you can lighten the load and make your travels more comfortable. A comfortable leather bag is a great option that combines both style and functionality, making it an ideal choice for the modern traveler.
Leather bags come in different shapes and sizes, making it easier to find the perfect one for your needs. You can choose from duffle bags, backpacks, messenger bags, and more. When looking for a leather bag for travel, comfort should be your top priority. The bag should be designed with padded straps and handles, to reduce the strain on your back, neck, and shoulders. Additionally, it should be lightweight, so it's easy to carry, even when it's packed with all your essentials.
A leather bag is not only comfortable but also durable and stylish. Unlike synthetic materials, leather is strong and long-lasting, making it ideal for travel. It can withstand wear and tear, and if you take care of it properly, it will last you a long time. Leather bags also have a classic, sophisticated look that never goes out of style. Whether you're traveling for business or pleasure, you'll look great carrying a leather bag.
When packing for travel, it's important to have enough space to carry all your essentials, such as clothing, toiletries, electronics, and more. A leather bag with multiple compartments is a great option as it helps you stay organized and prevents items from getting lost. Look for a bag with pockets and compartments that are designed specifically for items like smartphones, passports, and sunglasses.
Leather bags are also versatile, making them ideal for different types of travel. For short trips, a leather duffle bag or a backpack is perfect for carrying all your essentials. If you're traveling for business, a leather messenger bag or a laptop bag is a great option as it provides enough space to carry a laptop, files, and other business essentials.